Espadrilles that don't leave a mark.
The mark they leave is on the soul not on the environment.
Fabiolas No-Trace is the result of our commitment to minimalize the carbon footprint.
Fabiolas juke shoes No-Trace is born from an exhaustive eco-design project developed between Zel's and the Technological Centre of Footwear of La Rioja (CTCR) recognized and awarded as the best eco-design project by the IED Madrid in its first edition in 2016.
Environmental experts estimate that it is necessary maintain 6 trees a year to compensate the CO2 emissions generated during the manufacturing of a pair of shoes. In the case of Fabiolas juke shoes no-trace it is only necessary to maintain one tree.
Our commitment is:
NOT TO LEAVE A MARK ON THE ENVIRONMENT
Descargar dosier
In our commitment, we want to go further
Fabiolas No Trace is born directly from recycled materials, to which we give a new life: plastic, cotton and paper, combined with the soles, which reduce significantly the carbon footprint by replacing more than 60% of the amount of jute fiber and replacing it with a filling of cork and recycled eva waste. In addition, in the sole we use vulcanized rubber with part of cork waste chips.
And always with the best design.
The traditional manufacture of espadrilles, as we make them in Fabiolas, is based on hand sewing and artisanal work. But, in our commitment, we want to go further.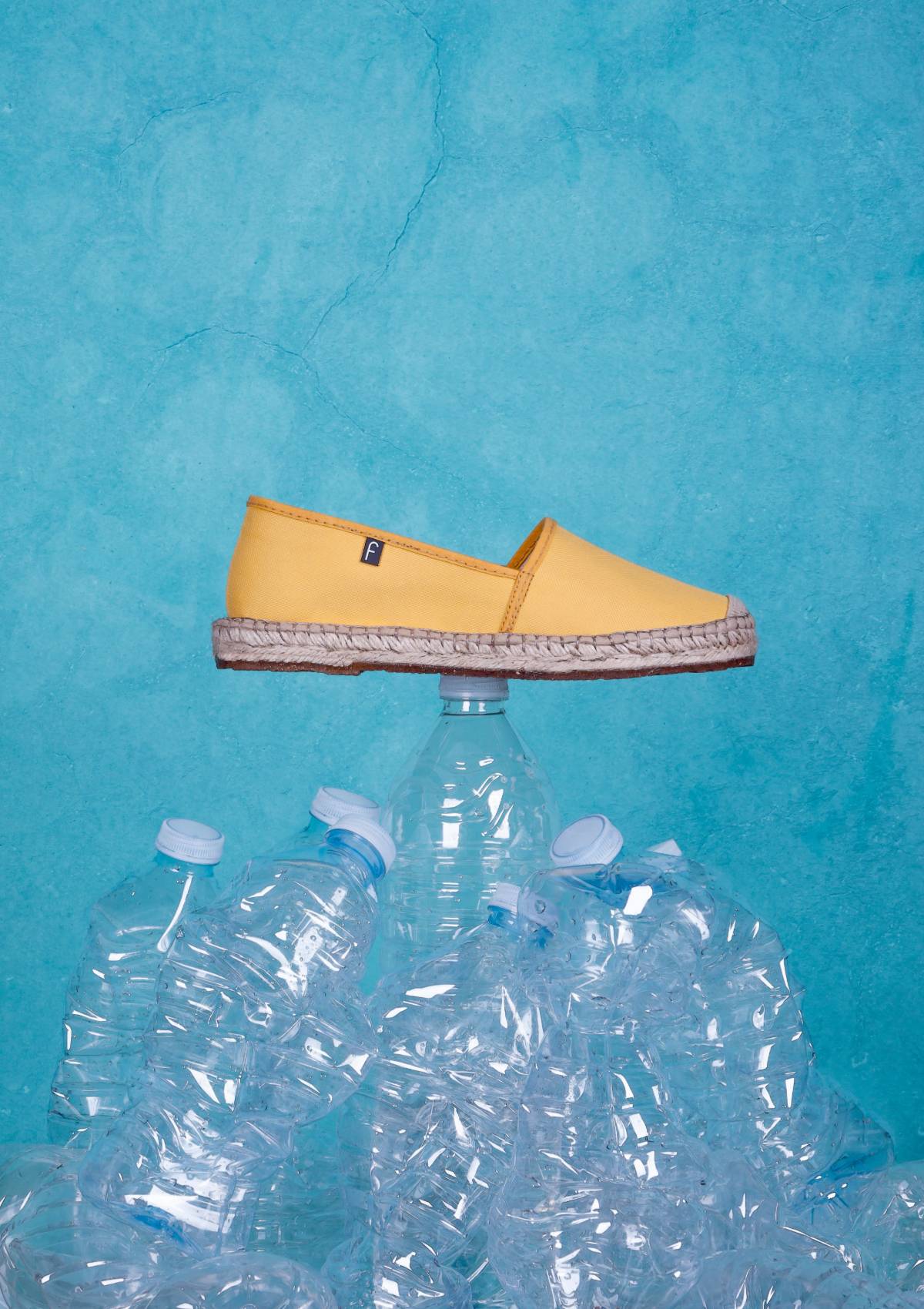 BE
Seas of plastic threaten our planet. We are able to minimize waste and give them a new life. From plastic is born SEA NO TRACE, made from recycled plastics. Your choice is environmentally friendly without sacrificing the fashion and comfort of our Fabiolas.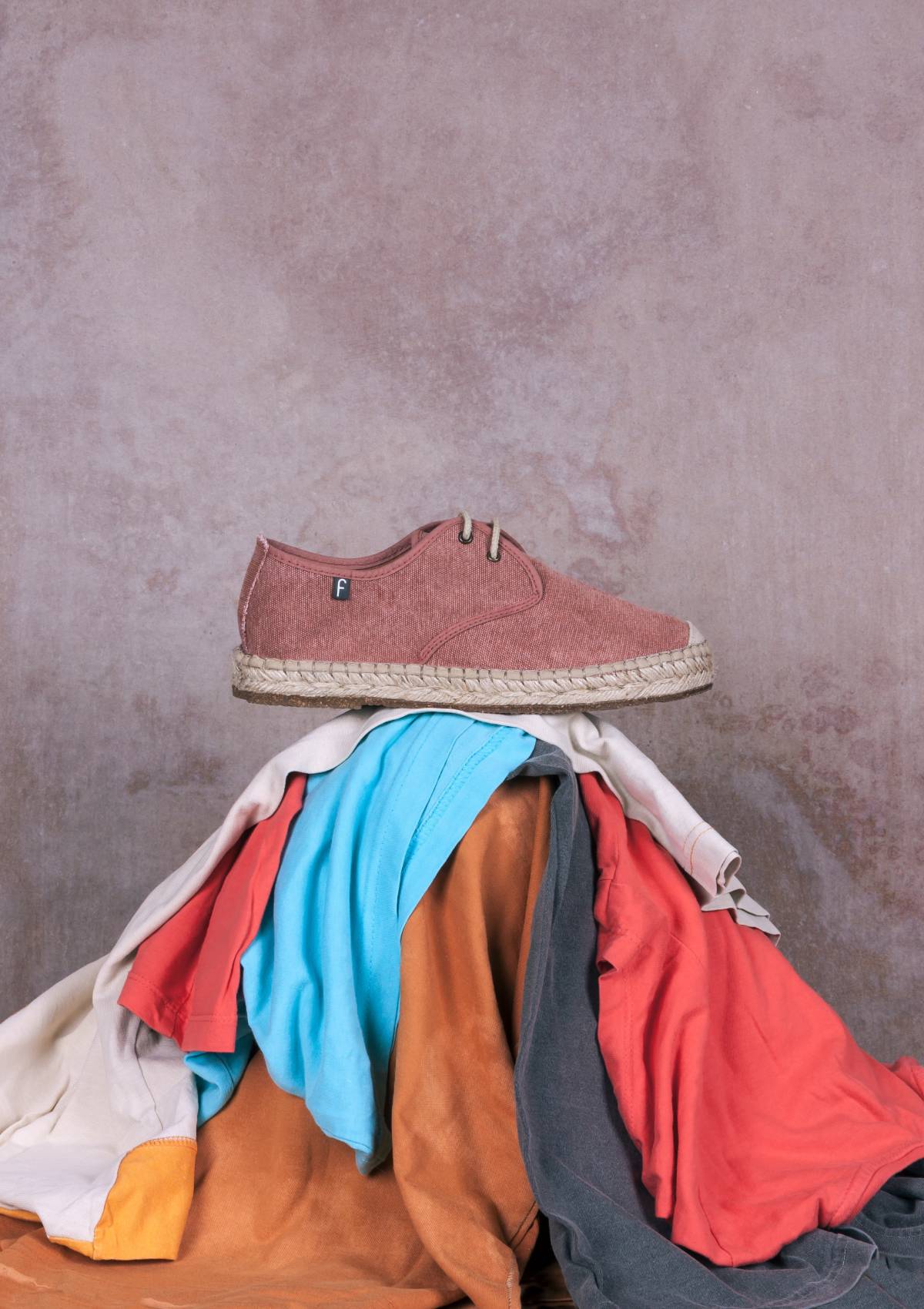 EARTH
Environmental responsibility starts with the selection of materials. That's why for EARTH NO TRACE we use specially selected organic cottons without any chemical fertilizers or herbicides. Espadrilles born from the earth.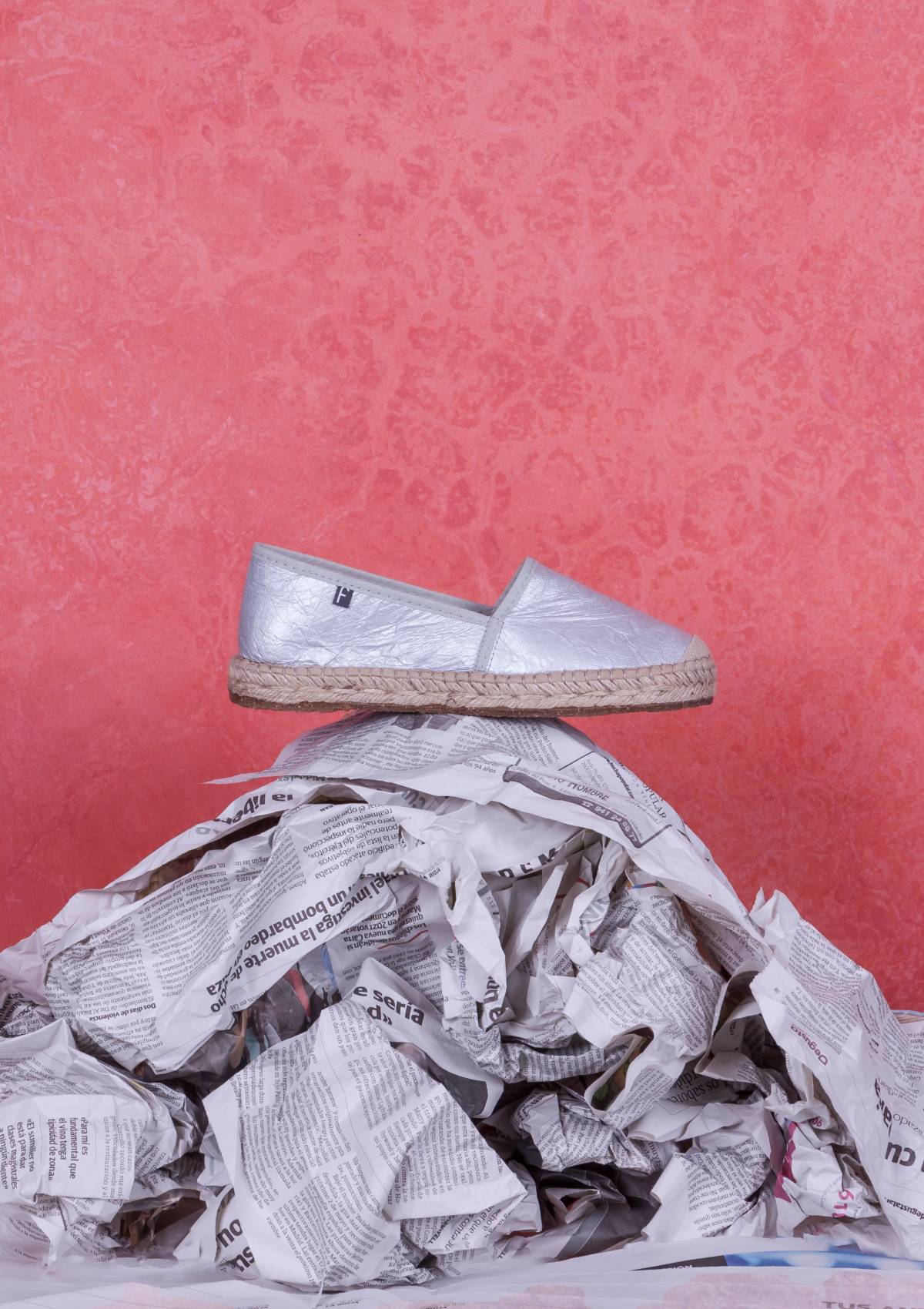 PAPER
One of the premises of responsible consumption is based on reuse. And not only of the materials traditionally used for the manufacture of footwear. Thanks to our R+D+i projects we are able to convert materials such as PAPER to continue putting our knowledge at your feet.